PE Premium Funding Evaluation 2016-2017
The PE Premium is given to schools to enhance PE provision and teaching in all schools.
Over the last year our funding has been used in several ways: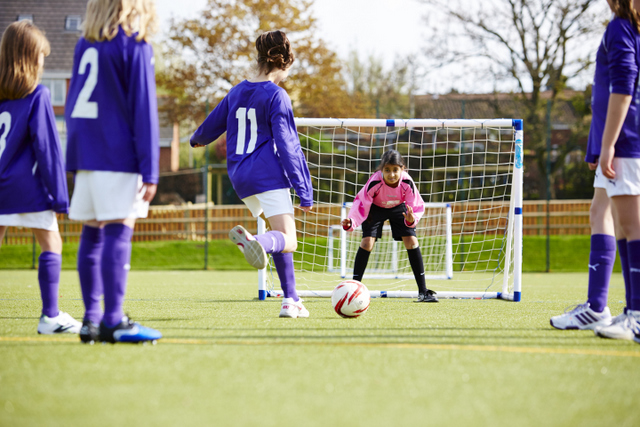 Maintained Increase uptake in activity from children who do not usually access extra-curricular activities
Increase the level of activity and fitness of children across the school.
An increase in uptake of out of schools clubs across whole school.
School Focus/ planned Impact on pupils
Form links with Rugby and tennis club to open children up to more sporting opportunities.
· Continue to work with Premier Sports, and Excel sports.
· Set up Year 5 Sports leaders again to promote competition for more children
· Give year 6 a chance to support teachers with lessons/extra-curricular
· Profile of sports and PE raised through sports leaders
· apply for the School Sports mark Award
· Organise competitive games across the MAT Community between schools created and positive competition

The impact of the funding now means:
· Fun fit activities undertaken across the school.
· Increase in the amount and type of fitness activities undertaken by children in school reluctant to participate in physical activity, The children who took part in these sessions really improved in confidence, with some also going on to attend the main stream clubs.
· Children have taken part in running club once a week at the end of lunch time
· Variety of after-school clubs are available for all children. Clubs advertised on newsletter so children are aware.
· Actual Impact (following Review) on pupils
· High quality PE is being provided for all children.
· Increased opportunities for children to experience quality provision from outside coaches across a outside coaches with a variety of sports.
· Uptake of Premier Sports sessions is high.
· A number of children attended clubs through subsidies, who would not normally have been able to attend.
· Sports leaders feel confident in leading a range of activities during break times.
· Number of children taking part in sporting activities during lunch times is increased.
· We achieved the School Sports Mark- Gold.
· Strong relationships between MAT established and children got to compete against a range of schools/ backgrounds.
· There were 269 more spaces available for pupils in competitive sports this year compared to last year
Priorities for 2017 -18
To continue to build links.
To roll our fun-fit teaching strategies to aid chldren's coordinaton and agility.
To introduce baseline fitness assessment and fitness programmes in selected year groups.
Continue to employ coaches to enhance the quality of PE provision.