Spring Term 2019
Happy New Year!
We hope that you have had a super Christmas break and are settling back into school and the new year of 2019.
This term, our topic is geography-based and focuses upon Extreme Earth. We will be exploring the Earth's extreme climates, extreme weather phenomena, extreme geographical features and associated art. Please see our context for learning map below to find out more about what we will be covering and to help support your child's learning: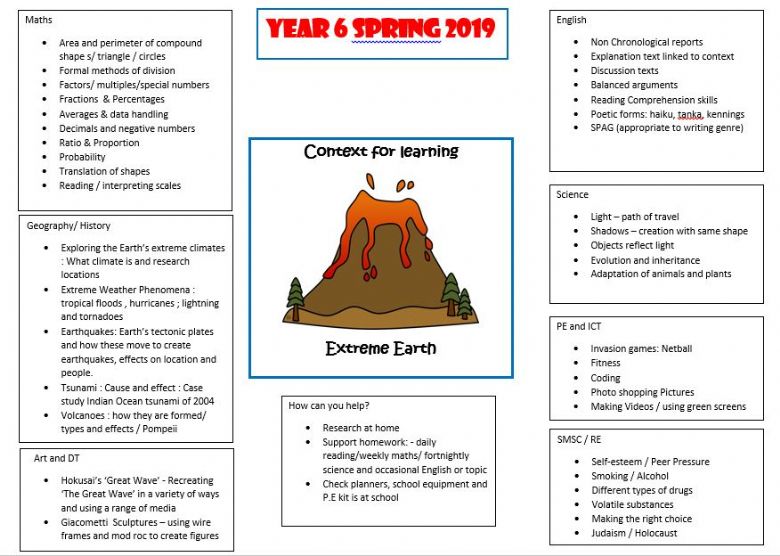 Other planned events include: a trip to the British Geological Survey, visits from a storyteller, HMRC and the RNLI, our in-school Scitech competition and, of course, the Spoken English challenge.
The staff members of our Year 6 team are: Ms Nash, Miss Bussey, Miss Stewart, Mr Arch, Mrs Marriott, Mrs Bielecka, Mr Hill, Mrs Hardman, Miss Somersall-Heath and Mrs Bonsai.
We highly recommend the website http://www.lovereading4kids.co.uk as it has a constantly updated recommended reads list, including synopsis and book extracts to see if you like it! There are age appropriate book recommendations on the left-hand side.