Diwali Day with nursery was a great success.
During the Diwali Day and the whole week the children took part in many different activities....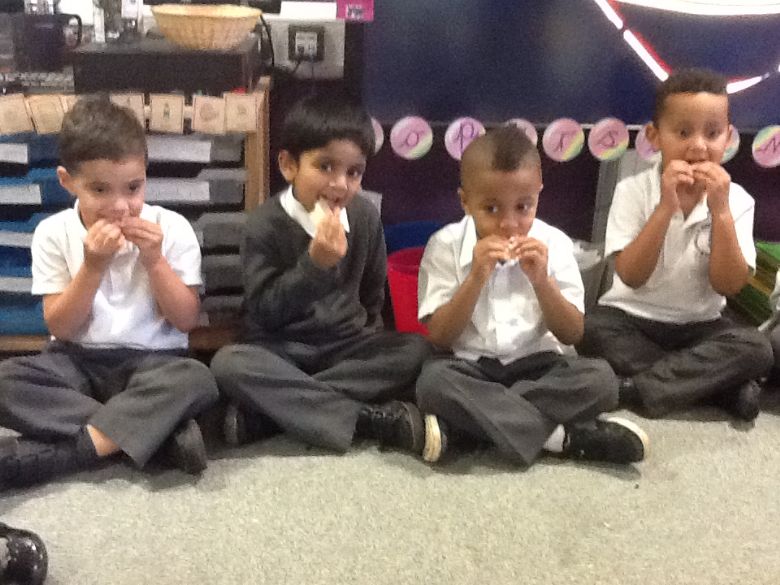 We read instructions for making Chappatis, made them and then tasted them.
We all had Mendhi patterns painted on our hands and tried on traditional Indian clothes.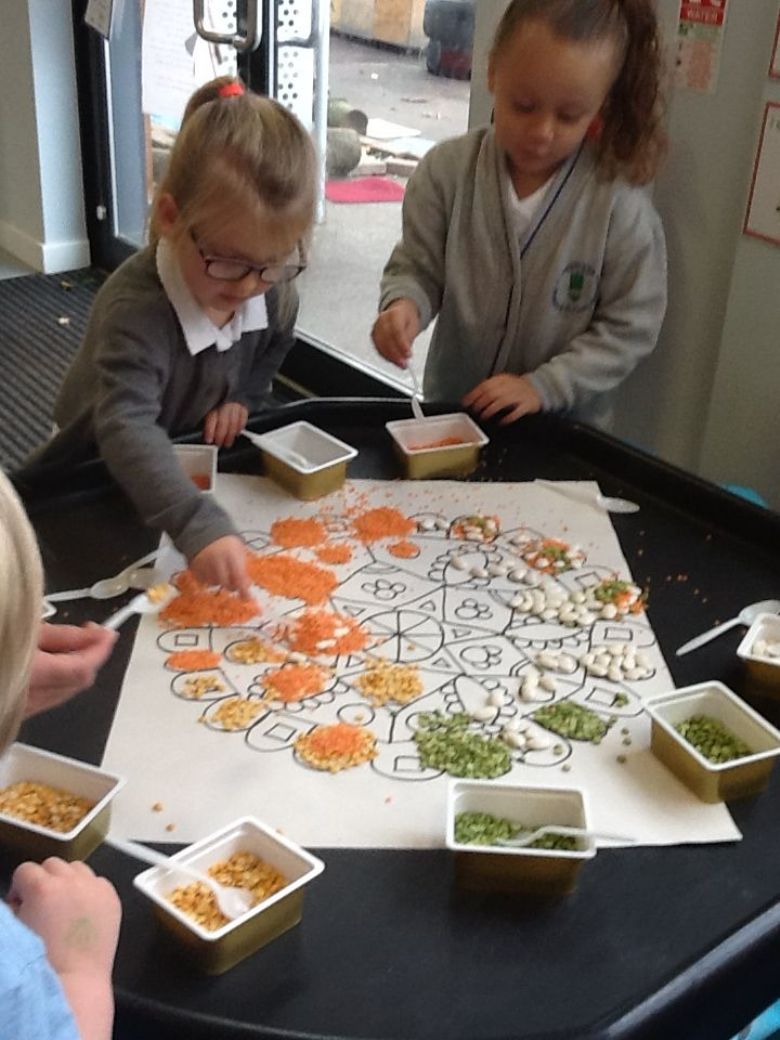 We used lentils and pulses to design a Rangoli pattern.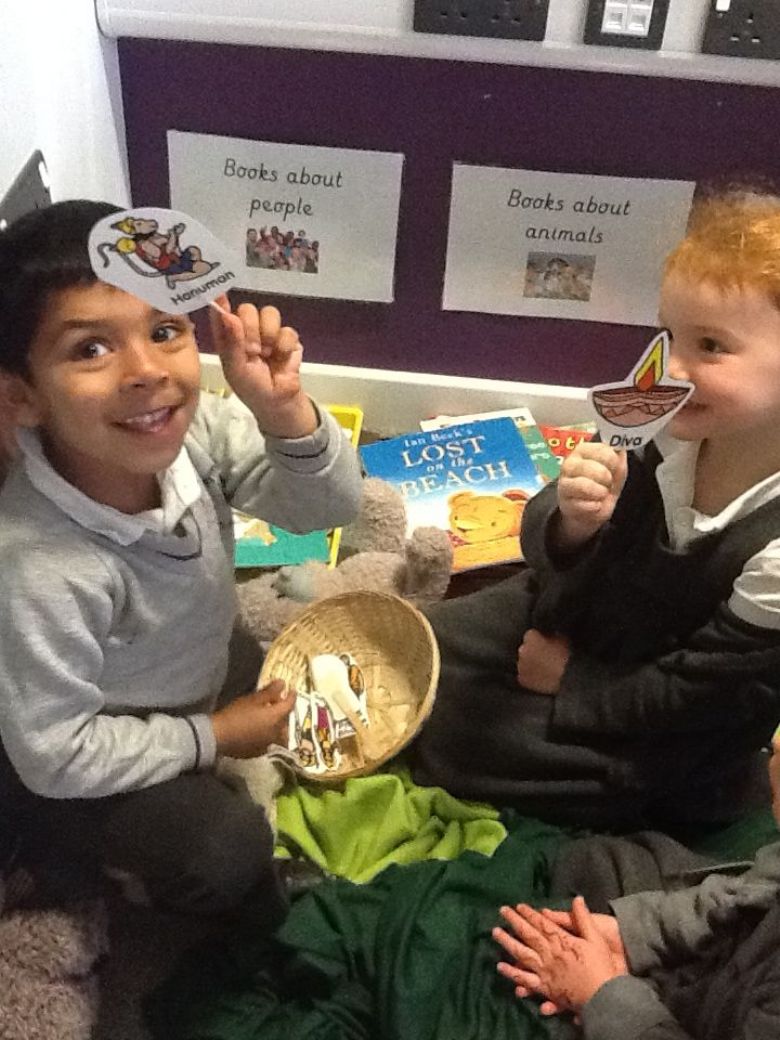 We used puppets to tell the story of Diwali.