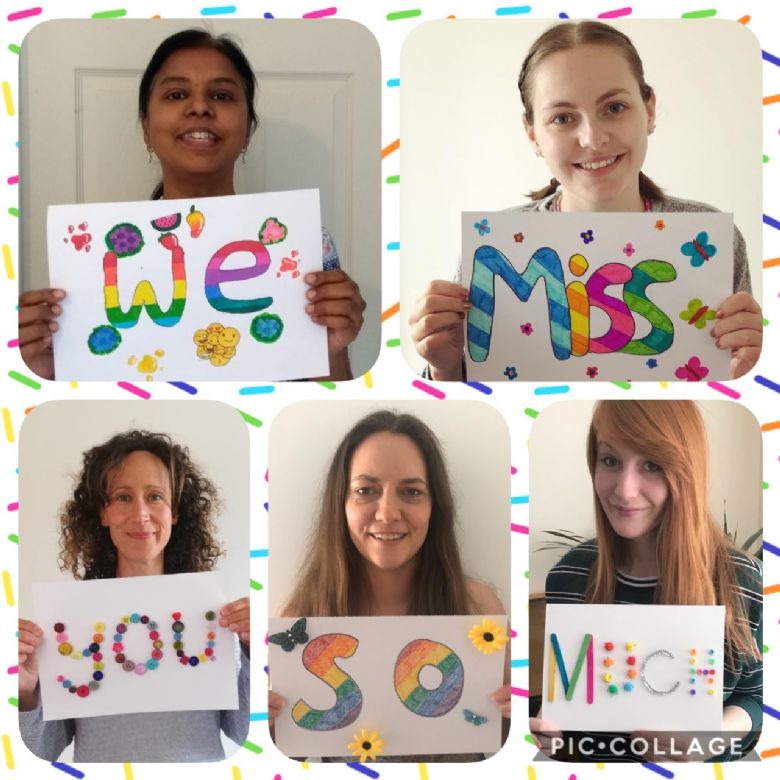 (23.03.20) Hello from the virtual world! We miss you and hope that you are all keeping well.
Here you will find different resources to support your child's learning at home. The main document being 'Homeworking Menu' which suggests different activities and will be updated weekly. The activities in the green boxes are activities we would like all children to complete with the others being optional. The aim is to try and earn 20 stars a week. We have uploaded as a photo on this post but it is also available as a PDF and word document at the bottom of the page if you would like to print it off.
Happy star collecting! 😊
Your child has come home with a home learning book. Please let your child decorate this in any way they would like to (stickers/glitter/pictures etc) the more the merrier! In this book you will find a list of fun activities to keep the children entertained. On the last page of the book children will be able to practise writing their name (please remind them to pinch their pencil using their 'crocodile fingers'). Some activities from the 'Homeworking Menu' will also be able to be recorded in here.
Please click the link below to see list of useful websites with great ideas which we will be regularly updating.
On the right hand side of this page- the green tabs will navigate you to the relevant week.
Please feel free to send us any pictures/ask us any questions/let us know what you have been up to using our
Nursery email: nursery-teachers@heymann.notts.sch.uk
We would really like to share some of these photos you email us on our Heymann Blog. This way your friends can see what you have been up to as well! If you don't want your photo on the blog, please let us know in your email.
Useful Websites and links