All children should have access to a broad, balanced rich and deep curriculum with enhanced experiences and equal opportunities. At our school we have tailored our curriculum to the needs of our children by consulting with all stakeholders. This consultation helped us to identify four key values that drive our curriculum (Curriculum Drivers). We have designed our curriculum to provide opportunities for our children to develop these values to enable them to take their place in a global society. We ha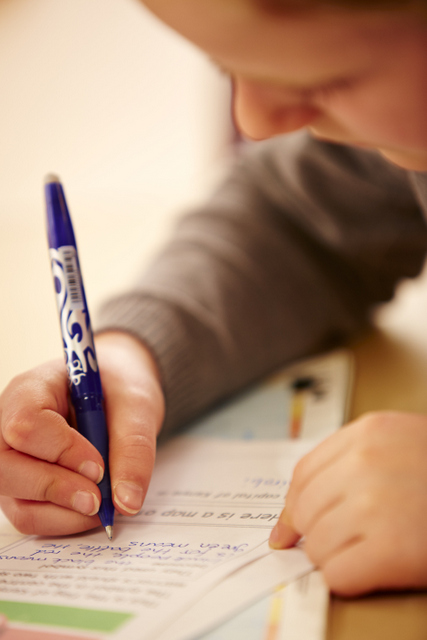 ve always offered a broad and balanced curriculum. This is planned and designed to meet the needs of our children, who come from a wide range of backgrounds and bring with them a wealth of different experiences. At its core is the National Curriculum which is enhanced by different opportunities and experiences bespoke to our children's needs and their identified barriers to learning.
We identified 5 learning behaviours (Heymann Highway) which we feel are key to our children's future. These behaviours are integral to our ethos and how we teach children to learn which will enable them to become socially mobile citizens of the future.
Our curriculum is planned and designed to incorporate statutory requirements and key knowledge and skills which are built upon year on year. Each year groups' allocated skills and knowledge are delivered through a context for learning which is a cross curricular, engaging theme. We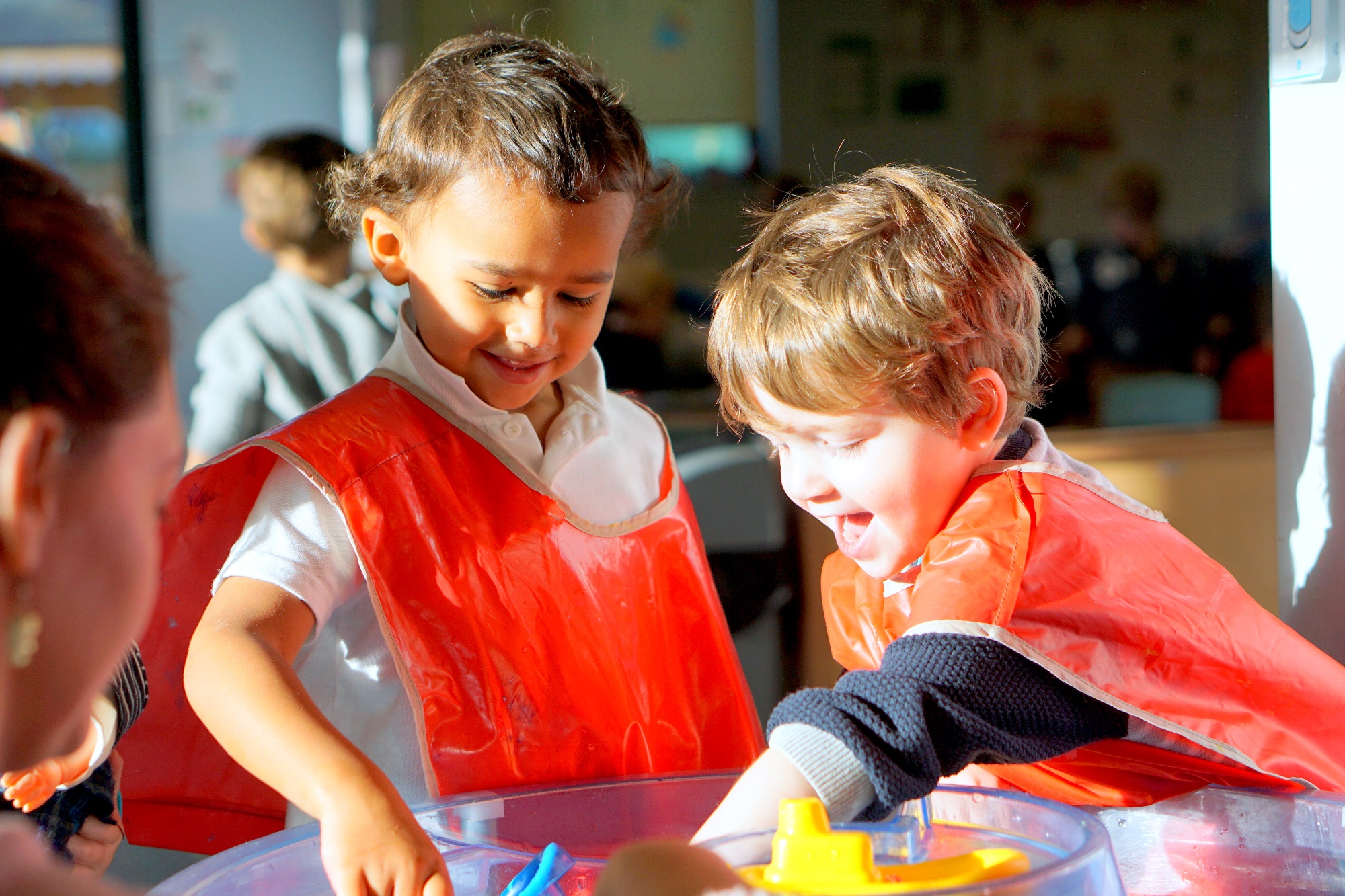 want our children to make meaningful links within their learning. When subjects lead themselves to be taught discreetly, they are delivered in this way. Our 4 key drivers thread through the curriculum ensuring our values are embedded. Each half term, different aspects of the Heymann Highway are focussed on throughout all aspects of school life eg assembly certificates, learning activities in classrooms , lunchtime rewards. This makes explicit opportunities to recognise and develop these key life skills.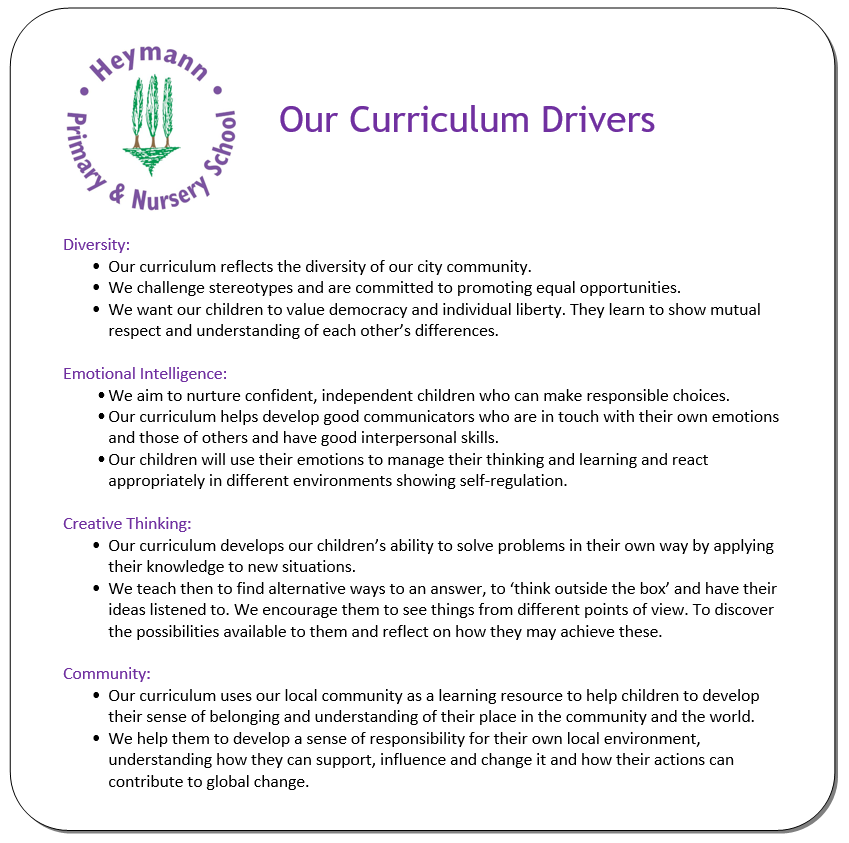 If you require any more details, please get in contact with our school office: office@heymann.notts.sch.uk