Here is the link for the branching database website JIT5 (j2e.com)
In the first half of this term our topic for science is classification of living things.
See below the knowledge organiser for you to keep reflecting on what we have learnt. We will do retrieval sessions in school based upon its content.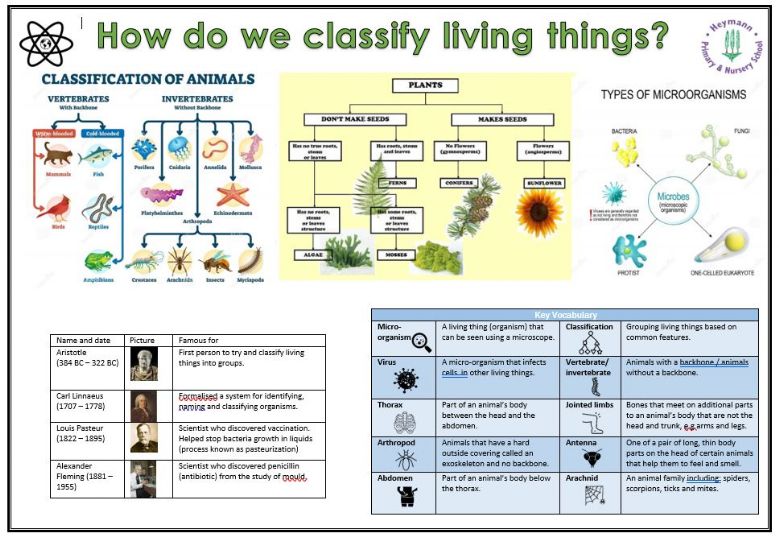 In the second half term our topic is all about evolution and inheritance and we shall be exploring the enquiry question 'How and why to living things change?' Please use the knowledge organiser below to help you to understand the key themes: