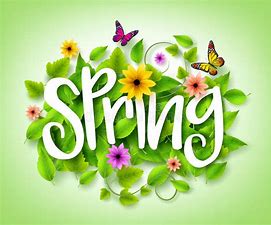 Happy New Year!
We hope you have all had a lovely break over the Christmas holidays and managed to stay well.
We are delighted to welcome Mrs Jude Lawrence to the nursery team. She will be teaching in the nursery on Thursdays and Fridays.
We will be starting this year by looking at what we did in the holidays and how we celebrated special occasions. Please send in your child's 'All about me' book to support them to remember what they did. We are so looking forward to seeing their photographs and pictures and hearing all their news!
This half term our topic is 'Why is the tree outside changing?' We will be learning about winter and how the world around us changes. In a few weeks we will be reading 'The Enormous Turnip' and learning to act out the story.
On this page, we will post our weekly talk tasks which follow up on the things we have been learning about/talking about in Nursery... Alongside some suggestions of things to try at home.
We hope you find these useful. As always- please contact us on nursery-teachers@heymann.notts.sch.uk if you have any questions.
This week we have been listening to The Enormous Turnip story. See if you can remember the actions and join in with Mrs Stables.
This week we have been making soup.
We used:
turnip
carrots
potatoes
water
First we peeled the vegetables
Next we chopped the vegetables
After that we added water
Finally we cooked the soup
We all enjoyed seeing our soup. Most of us liked eating it too!