We are really looking forward to teaching you all this year and we are looking forward to an exciting term ahead!
Our staff are Mrs Bradley- Hill and Miss Griffiths (3P), Miss Raywood (3L) and Mr Sills and Mrs Marriot (3T)
Our team also includes: Mrs Maqsood, Mrs Hussain, Mrs Williams, Miss Patterson and Mrs Dutt.
w/b 4th December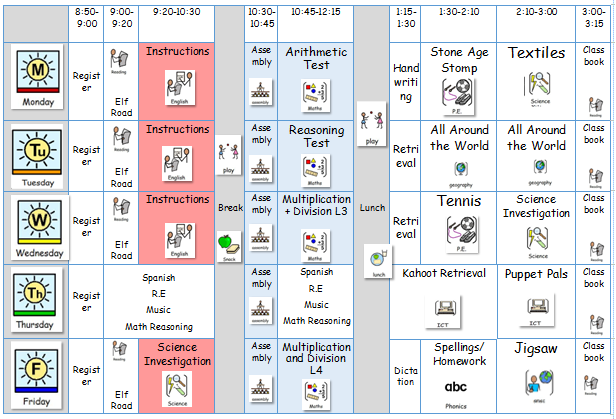 w/b 11th December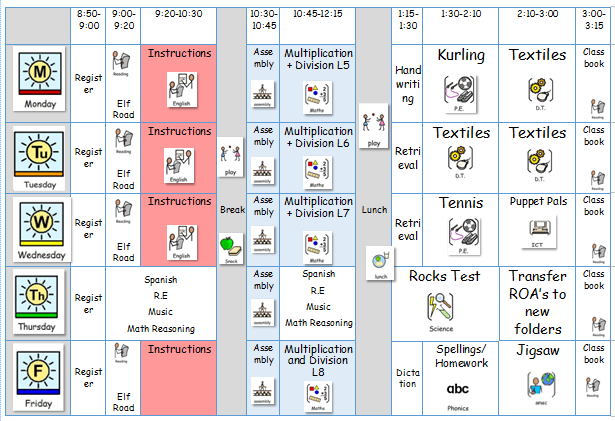 Autumn Term
In English, we will be continuing Talk for Writing learning fiction and non-fiction texts. We will be story mapping the model texts, looking at the features and tools used and exploring how to use these independently. After we have understood the tools that have been used in the model text, we will have a go at creating an example together before writing our own version independently.
In maths, we will primarily focus on place value, addition and subtraction during the Autumn Term, moving on to Multiplication before Christmas. Our Autumn 1 KIRF (Key Instant Fact Recall) is uploaded at the bottom of the page. These show the facts that the children should be able to instantly recall by the end of the half term. If your child can already do this, there are some extra things to practice underneath that link to what we are teaching throughout the term.
We will focus on the Stone Age and how people once lived. During our history lessons, we will explore how life has changed from the Stone Age, through to the Bronze Age and finally the Iron Age. This will cover topics such as housing, food, survival skills and tools. The children will then get the chance to create their own Stone Age tools using materials from home.  The children will also get the chance to go to Creswell Crags later in the year, which is a Stone Age historical site and navigate their way through real Stone Age caves where artefacts have been found. 
Our science topic will link closely to the Stone Age with our topic of 'Rocks'. We will compare and group different kinds of rocks and understand how fossils are formed.
The Stone Age will be explored during art too, where we will be exploring types of cave art before then learning how to mix colours to create our own Stone Age art!
ICT will cover digital photographs, where we will show changes in local area use. We will also be using the program Puppet Pals, where the children will retell a story using the software.
In R.E, we will focus on Hindu Worship and in Spanish, we will be learning how to introduce ourselves, and learn the days of the week, months of the year.
P.E will be every Monday (indoor) and Wednesday (outdoor) where the children will participate in Dance, Golf, Fundamental Movement skills and Tennis. Please ensure that your children come in their PE kits on these days. They should be dressed in suitable clothing with an appropriate colour top that matches their house team and not a football top or similar.
In Geography, our topic is All Around the World. We will be taking a closer look at where the countries in the world are located and some of the ways that geographers describe locations. Our lessons on latitude, longitude, time zones and the Hemispheres will give us a better understanding of the later geography topics in year 3.
In Music, we will be comparing Bengali and Scottish folk songs. By identifying beat, tempo and the sounds of different instruments, we will develop an appreciation of music from different musical traditions.
In Jigsaw, our first topic is Being Me in My World. We will discuss our hopes for the year, how to recognise feelings and respect and choices. Our second topic is Celebrating Difference. We will look at stereotypes and diversity, bullying and making new friends.
If you have any questions please email the year3-teachers@heymann.notts.sch.uk
Useful links to help with learning:
BBC Bitesize- https://www.bbc.co.uk/bitesize
Language Angels: https://www.languageangels.com/schools/
Twinkl – https://www.twinkl.co.uk/
Top marks – Interactive games- maths & English – e.g. hit the button, coins, place value etc. https://www.topmarks.co.uk/
Primary resources - http://www.primaryresources.co.uk/ It's a site where teachers share powerpoints and activities to teach different subjects. Once you've chosen your subject and the specific area, you can then select the appropriate year group.
MyMaths- https://www.mymaths.co.uk/
TT Rockstars - https://ttrockstars.com/
White rose - https://whiterosemaths.com/homelearning/year-3/
Spelling shed - https://www.spellingshed.com/
Scholastic – https://educator-slz03.scholasticlearningzone.com/slz-portal/#/login3/GBRRF98
Light bot - computer coding - https://lightbot.com/flash.html
Internet safety: www.thinkuknow.co.uk/8_10/cybercafe/