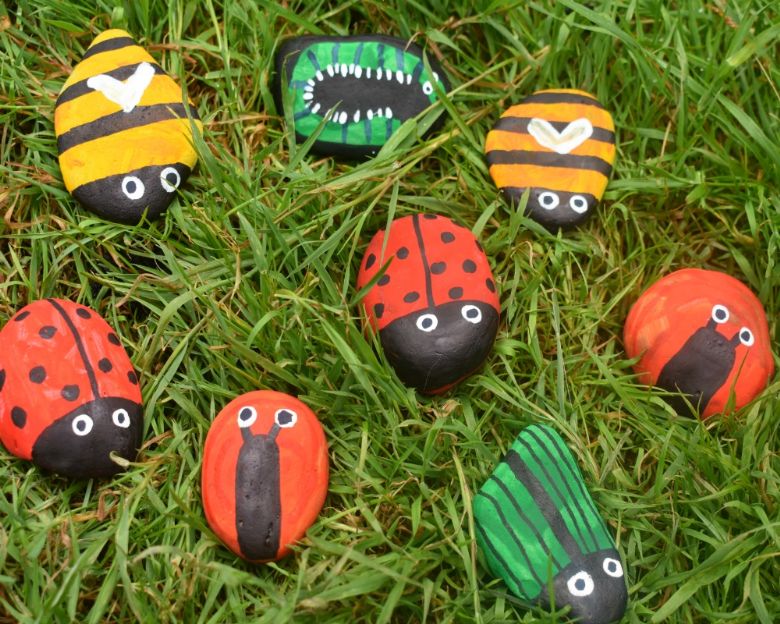 🌼🐰🐣 Hello and welcome back! We hope you all had a wonderful Easter break 🌼🐰🐣
🐛🐝🐜🛬🐞🐛🐝🐜🛬🐞
This term our books of the week are centred around mini-beasts... We will find out about different creatures you might find in the garden. We will explore what they look like and talk about their similarities and differences.
We will find out about how brilliantly clever they are and where we might find them in our gardens.

🐛🐝🐜🛬🐞🐛🐝🐜🛬🐞
Please remember to check out our weekly talk tasks to find out what we are learning about each week and some ideas to try at home.
Week 1- 19.04.21 - All About Worms!
There's a worm at the bottom of my garden 🎵
Superworm 📖
Week 2- 26.04.21 - The Very Hungry Caterpillar 🐛
Our Song of the week 🎵 'There's a tiny caterpillar on a leaf'
---
Week 3 (04.05.21) Finding out all about butterflies and bees
Week 4 (10.05.21) The Sleepy Bumble Bee

Week 5 (17.05.21) The Sleepy Bumble Bee (week 2)
Let's get squiggling - can you draw a bee?

Week 6 (24.05.21) What the ladybird heard
This week we are sharing the story 'What the Ladybird heard' by Julia Donaldson- can you join in with this wonderful song? Sang by Julia Donaldson herself!