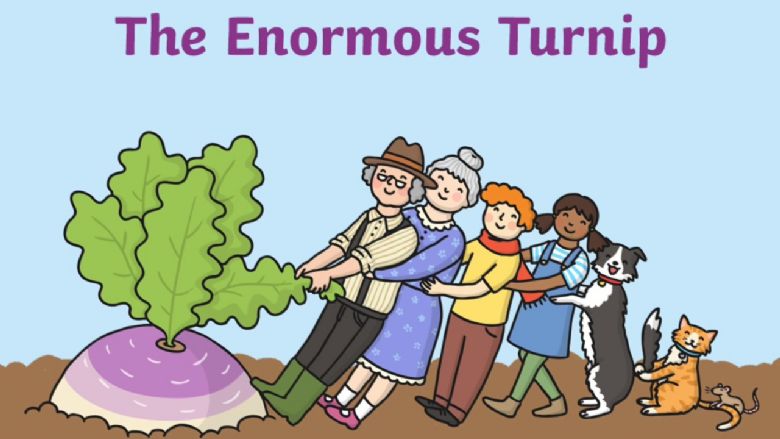 Hello everyone!
Thank you so much for keeping in touch with us all at Nursery. We love seeing how hard you are working at home and seeing your smiley faces on our zooms. We have had a few more children in nursery recently, so thank you for being patient with our zoom calls!
This week we are learning about a Traditional Tale… The Enormous Turnip!
You will be helping to retell the story and creating some of your own characters to help you. There are some food based activities too, like making soup and finding out how our food grows.
We are sure you are all being very good at home. Please keep in touch by email at nursery-teachers@heymann.notts.sch.uk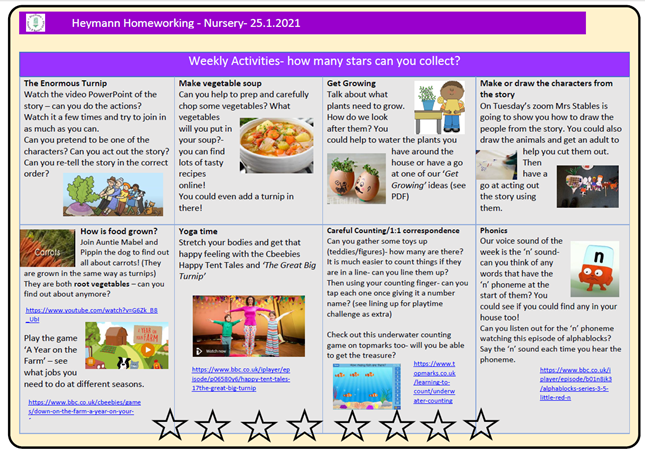 We built a snowman at nursery on Monday. Look at his smiley face!