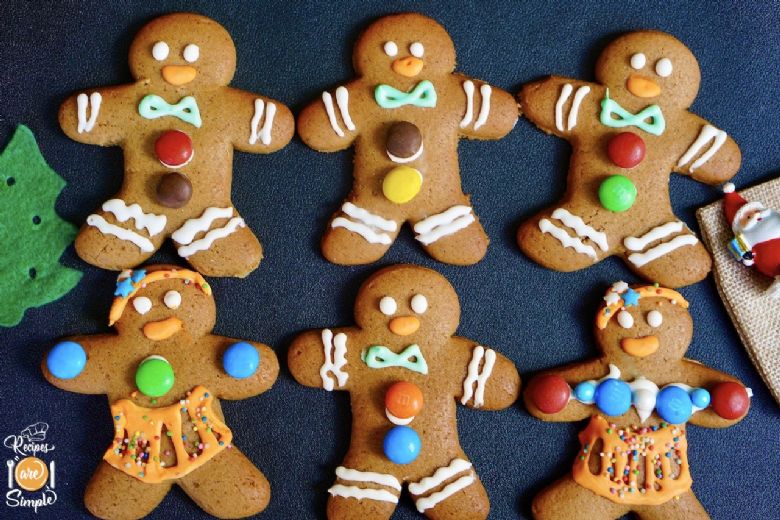 Hello wonderful children (and grownups!)
Here we are on our 8th week of home learning... We are so, so excited to see all of your faces back in the classroom next week (Monday 8th March). As much as we have loved seeing everyone's smiley faces on zoom- it just isn't quite the same as learning/having fun in the classroom with you all.
It will be so nice to have time for everyone to share their thoughts and ideas without being 'muted!'
A HUGE GIGANTIC, COLLOSAL THANK YOU to all of you (parents and children) for all your hard work and commitment to our zoom sessions/home learning mats. It has been so lovely getting your email updates and hearing about all the exciting things you have been doing. Lockdown has been a difficult time for all of us and we are so grateful for everything you have done.... Hopefully, the next few months bring sunnier/warmer weather, positivity and edge closer towards the 'normality' we all miss.
Our final week of home learning will be 'The Gingerbread Man'. You can make your very own gingerbread people, play a game to 'roll a gingerbread man', build bridges in different ways and lots lots more!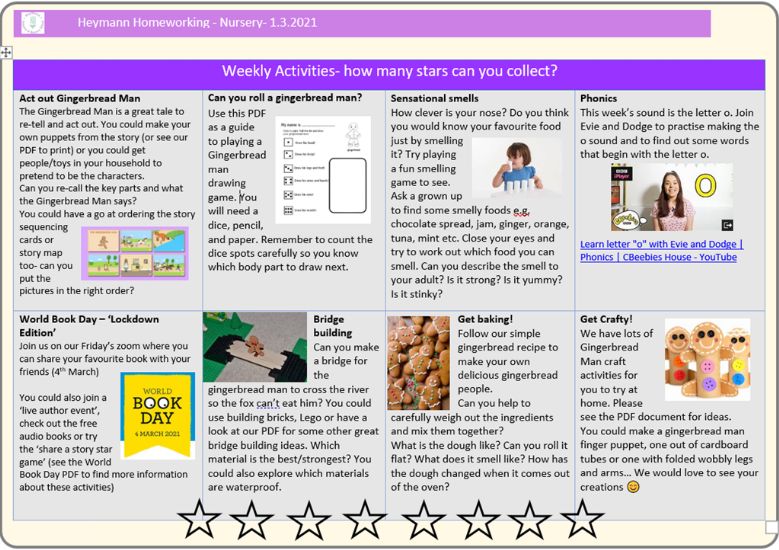 World Book Day
Story Teller Mike Payton has performed a story for us!